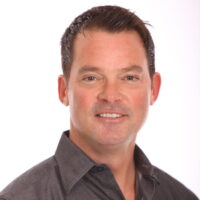 Brian Gansmann
Managing Director & Co-Founder
Coming from a family that has owned successful restaurants for over 40 years, Brian learned the love of quality cuisine at a very early age which gave him an appetite for food marketing when he started his career at three major international advertising agencies in Chicago working with: The Kroger Company, "Pork. The Other White Meat", Robert Mondavi Wines, Idaho Potatoes, Hillshire Farms, Red Lobster, Sam's Club, and other well-known food and beverage brands.
After several years on Michigan Avenue, Brian left the advertising world and became the Director of Marketing & Business Development for Cedarlane Natural Foods. Because Brian worked at an actual manufacturing facility, he understands the challenges that it takes to put a final product onto a loading dock. And, with his background in strategy and branding, items flow seamlessly from the "gate" to the consumer's plate.
Paul Kratky
Sales Operations Director & Co-Founder
What do you get when you cross the experience of buying Intel processors for one the world's top technology distributors, buying frozen food for a large retailer, and working for a natural foods manufacturer as a national account manager? You get an experienced expert who has learned logistics and sharp negotiation skills from different sides of the desk. Paul's skill set is perhaps the most crucial element that helps bring our clients' new items to life from concept, to the loading dock, and all the way to the sales floor. Paul has worked with all of Gate2Plate's clients over the years and helped launch numerous items in the warehouse club and mass market channels across the county.
Some of Paul's expertise includes: Pack size guidance, Packaging format recommendations, margin and price point analysis, logistics planning, order coordination and management, and sales and inventory analysis.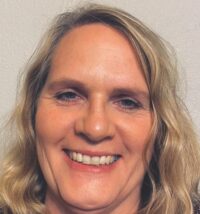 Michelle Bowers
Key Account Manager
Michelle is a reliable and meticulous professional with 15+ years buying office experience with strong experience in item creation, sales reporting, customer communications, and order management. Her recognition while at Sam's Club are remarkable: Buying Team of the Quarter (3 times), Buying Team of the Year, Merchandise Associate of the Quarter, and Merchandise Associate of the Year in 2005.
Michelle has been an invaluable part of the Gate2Plate team for over six years and during that time she has proven to be a self-starter who approaches each project with enthusiasm and a genuine desire to help clients grow their business. She definitely helps new items go from the "gate" and on to the "plate".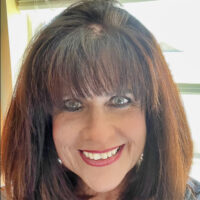 Tara Russo
Key Account Manager
Tara Russo is a highly experienced professional who has dedicated over 25 years to the food brokerage and product development industry. Her extensive expertise and accomplishments have made her an invaluable asset in the field.
Tara's career took off when she joined Gina Galvan and Associates (based in Orange County, CA), where she worked closely with the esteemed team in creating captivating salads and enticing entree items for a wide range of fast casual restaurants. Her creativity and attention to detail played a significant role in crafting full menus for numerous start-up restaurants, establishing her reputation as a talented and versatile culinary professional.
Recognized for her exceptional skills, Tara has had the opportunity to collaborate with industry giants such as Costco Wholesale, Walmart, and Sam's Club. Her proficiency in optimizing inventory levels and ensuring streamlined supply chain processes make her an invaluable resource for Gate2Plate's clients.